Sustainable Community Strategy
At Monimos, we believe in helping communities improve the way they interact with the environment. Current global trends have demonstrated the imperative need for all communities and their inhabitants to tailor their lifestyles toward being more sustainable and environmentally friendly. Monimos specifically chooses projects that help communities reach their sustainability goals and does so in a way that reduces the environmental impact that building projects so often create. We attain this goal by adhering to our core development strategy which focuses on location, lifestyle, and low environmental impact.
Location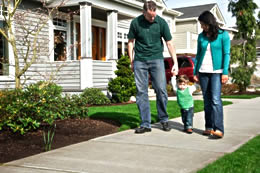 Our projects focus on accessibility. By building homes that are close to city centers and the necessary amenities of life, we are able to promote walking in substitution of driving. When residents are able to exercise this option it can significantly reduce a community's ecological footprint. It is also important to have access to the surrounding natural environment such as parks, trails, lakes, rivers, oceans and local wildlife. Direct association with our natural world helps to promote its preservation by garnering a stronger appreciation for all that it has to offer. Additionally, our location strategy contributes to the growth of the communities we work with through the creation of infrastructure and strengthens local economy by providing jobs, paying municipal fees and generating reoccurring tax revenue.
Lifestyle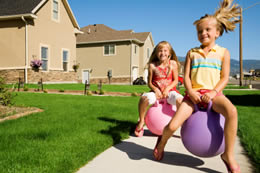 Quality of life is intrinsically correlated with the overall health and happiness of a community. Families, children, and seniors thrive when they feel safe in their neighbourhood, amenities are just around the corner, and waiting in traffic is a thing of the past. Additionally, when people have direct access to parks and outdoor recreation they are able to generate an emotional relationship with nature. They begin to feel a greater purpose in life and become more dedicated to protecting the environment that surrounds them. This outdoor lifestyle promotes an overall supportive and connected neighbourhood community that demands locally sourced products and encourages the growth of local businesses.
Low Environmental Impact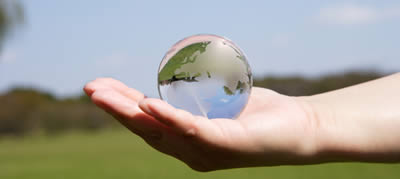 Monimos has taken several measures to ensure that our building practices do not have a harmful impact on the environment. For instance, during the development of our projects we prefer to hire local companies and utilize local products. This not only promotes the businesses of the communities we work with but also reduces the amount of pollution generated when having to import people and products. Although we cannot always buy local in every circumstance, as we must still achieve cost effectiveness, it is a high priority for our company and we do so whenever possible. Also, we do our best to incorporate the use of all reusable materials extracted during a project. For example, during the excavation phase of one of our developments, we had the dug up ground sifted and reused the different materials during building. We also encourage our designers and architects to include eco-friendly products where possible and ensure environmentally safe building practices.
We feel that by adhering to these core strategies, our company, in coordination with municipal partners and valued investors, will be able to create a brighter and more sustainable future for generations to follow.