The Majesty of Ships
The inspiration for the name of this building stems for the Canadian Navy. The Corvette Naval ship was a highly decorated vessel whose main responsibility was to protect convoys in the North Pacific during WWII.
With spectacular occeanviews of the Canadian Navel Base, CFB, The Corvette offers exceptional build quality in the heart of Esquimalt, BC. Designed by the award winning firm Praxis, This 14 story condominium offers premium quality construction while maintaining an attainable price point for first-time home buyers.
Green Building Features
The following is a list of green strategies and Leadership in Energy and Environmental Design (LEED) principles that will be incorporated into the construction of the Corvette Tower:

Increasing the density of the development on the site and surrounding area; easy access to existing bus routes; bicycle storage, participation in the Victoria Car Share Program; minimizing garage sizes; managing the storm water runoff; reducing the island heat effect by using permeable pavers for 30% of the non-roof impervious surfaces & 100 % for the underground parking and providing site shade through tree planting; eliminating light trespass from the building and site, improving night sky access, minimizing site lighting; limiting use of potable water for irrigation, using native plant species, using high efficiency irrigation systems, using storm water (and brown water if feasible) for irrigation; specifying high efficiency plumbing fixtures to reduce wastewater and to reduce water consumption; designating an area for recycling of household waste; using materials with recycled content; where possible using materials manufactured within radius 500 miles; using material that is rapidly replaced (such as wool, bamboo, wheatgrass board, linoleum); use certified wood; provide CO2 monitoring (in underground garage); providing fresh air ventilation source in every unit; using low emission adhesives and sealants; carpets; paints and coatings; composite wood; designing the Building with occupant control for airflow, temperature and lighting for perimeter and non perimeter rooms; designing the building envelope and HVAC system to maintain temperature and humidity comfort ranges; designing the building to maximize interior daylight access to 90% of the rooms. - Mike Levin, Praxis Architects Inc.
Rendered Drawings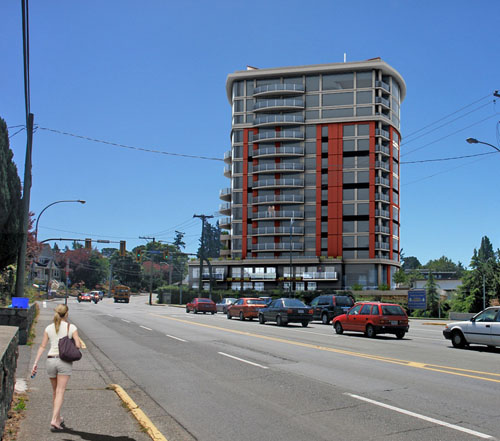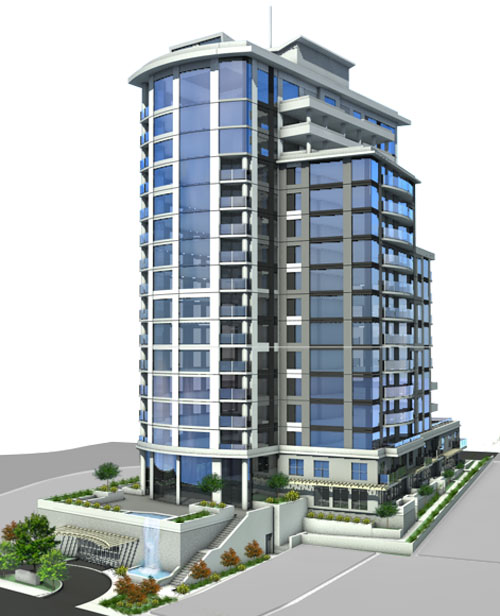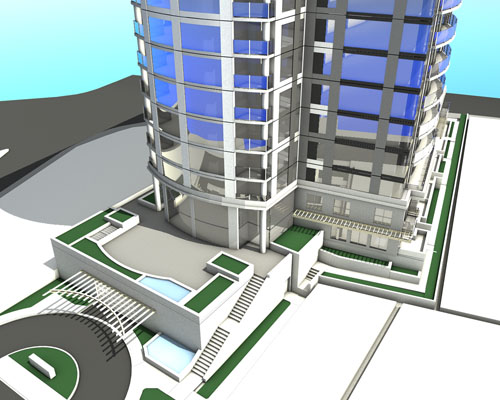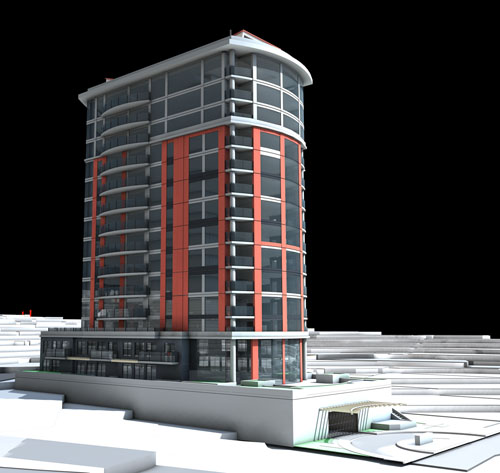 Floor-plans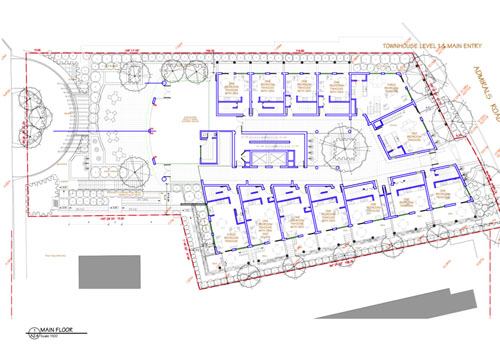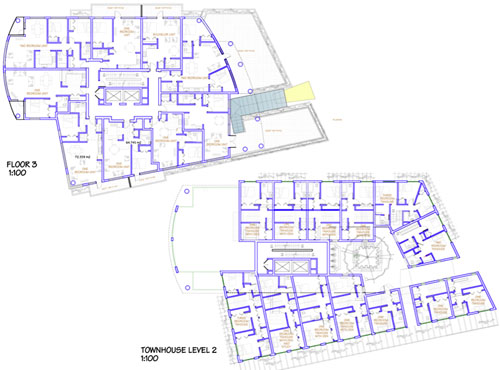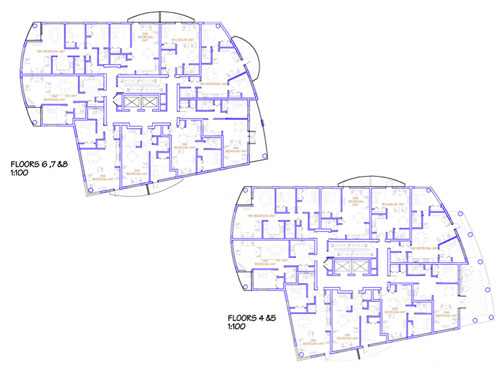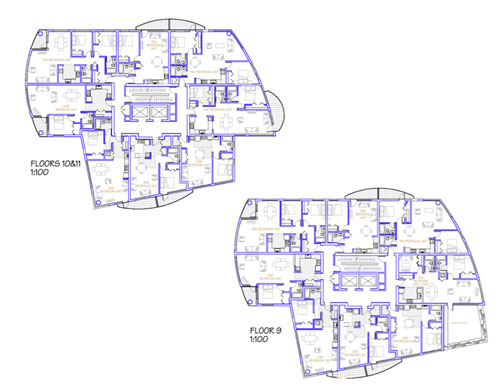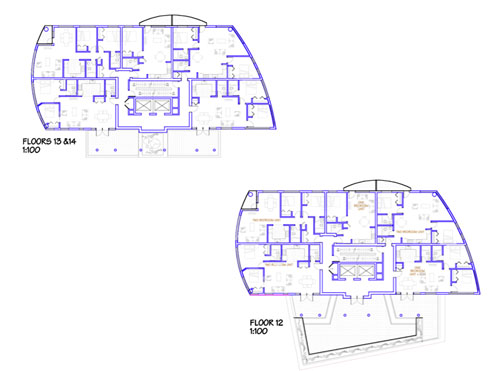 Parking Level Plans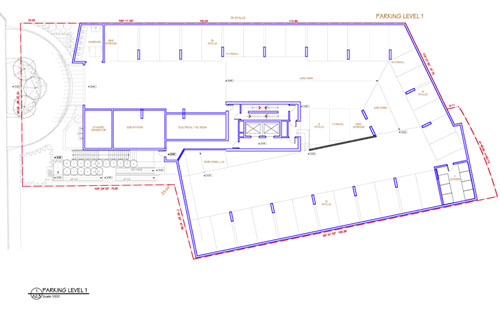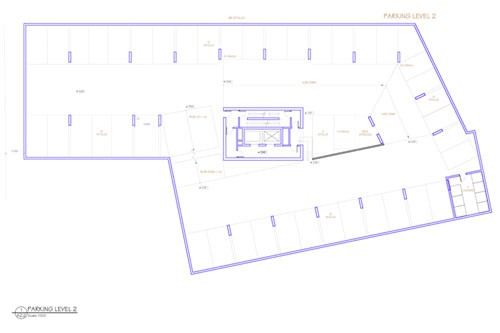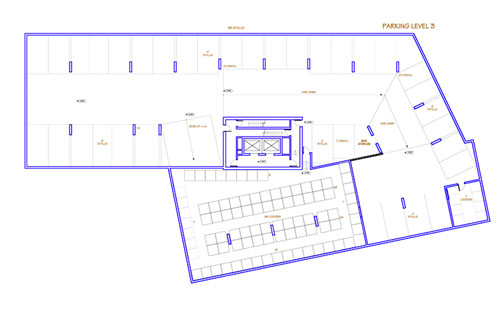 This residential high-rise will require reading to the City of Esquimalt for re-zoning.
We at Monimos Equities & Development estimate that it will take approximately one
year for the re-zoning application to complete.
This building will be the only residential high-rise in the Greater Victoria area ready
to sell in the next two years, there-by giving it a substantial market advantage.
For more information, please contact Chris Fitzpatrick at 250.885.4481 or Robert Schmidt at 250.213.5668 or email:
View Larger Map